My Cart
You have no items in your cart.
EAT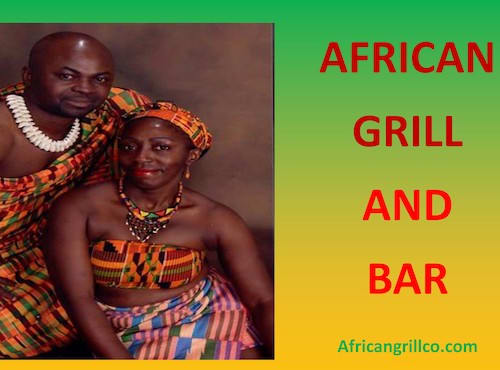 African Grill and Bar LLC
AKWAABA is our way of welcoming you to "The Osei– Fordwuo family restaurant" in our native Akan dialect -Ghana . Since 2004, we have serve Colorado with real authentic food, beers, root drinks, bitters, wine, good African music and amazing drummers & dancers from the continent of Africa. We have specialized in the African continent most popular cuisines, such us South African "pap" and Chakalaka, East Africa "samosa and chapatti, North Africa "Couscous", West Africa "Fufu" and "Jollof" Central Africa "Cassava, Plantains and peanut dishes. Currently, we cater for most of the universities, office parties, ceremonies, birthday parties and occasions. We have also donated food for school cultural programs, Church programs, the police and the hungry among us. Please visit any of our locations to experience "The Real Food, Uniquely Made For You." We are more than glad to serve U 2.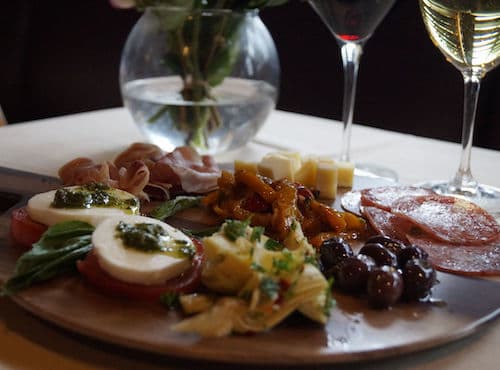 Armando's Ristorante Italiano
Family owned and operated Italian Restaurant since 1987. Fettucine Alfredo, osso buco, pizza & hearty Italian fare are featured at this informal restaurant.
What's Included
$8.95 Pasta Monday Deal
Dinner for 4 Carry-Out Special, $34.95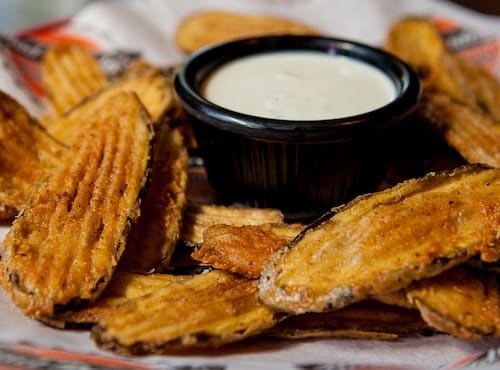 Bad Daddy's Burger Bar has committed to sourcing local and fresh ingredients whenever possible, supporting nearby businesses with interests in the local culinary marketplace. We are renowned for our signature gourmet burgers, such as the Bacon Cheeseburger on Steroids and the Bad Ass Burger. Our flavorful menu also features giant chopped salads, specialty sides, appetizers, and handspun milkshakes. We offer a full gluten-friendly menu and regional chef specials that incorporate local flavors and ingredients, along with a full bar offering craft microbrew beers and signature cocktails.

What's Included
Free Fried Pickles With Any Entree Purchase
Colorado inspired menu with rotating draft beers.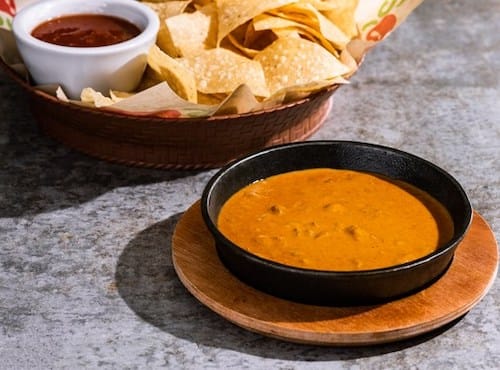 Family-friendly chain serving classic Tex-Mex & American fare in a Southwestern-style setting
What's Included
Free Chips and Queso with Purchase of an Entree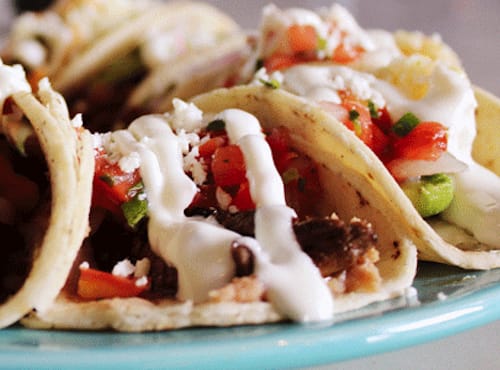 Comida at Stanley Marketplace
Festive restaurant serving Mexican street food, creative drinks & more in a warm setting.
What's Included
Buy one Full Priced Drink, Get A Free Comida Margarita
Buy One Full Priced Taco, Get One Free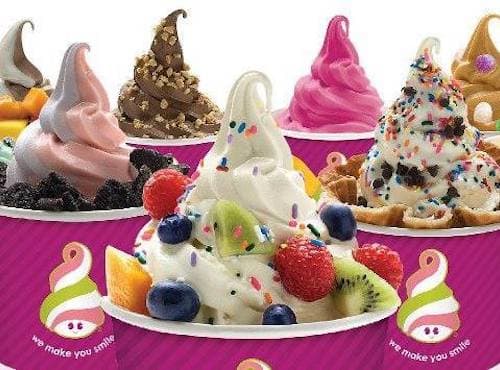 Cheerful self-serve chain with dozens of frozen yogurt flavors & toppings, sold by weight.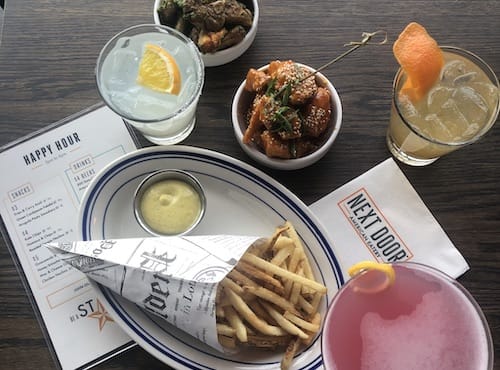 Next Door American Eatery
We created Next Door American Eatery as a casual, urban restaurant that could become part of people's everyday lives. A place where they can grab a beer at the bar, stop in for a bite and gather with family and friends and summertime is a great time to do all of that...
What's Included
Free Happy Hour Snack With Purchase Of a Happy Hour Drink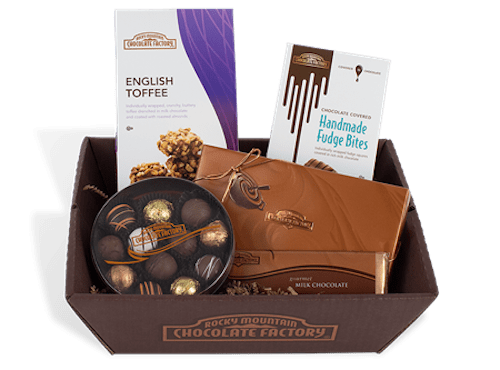 Rocky Mountain Chocolate Factory - Southlands
We sell high end chocolates, caramel apples, dipped fruits fudge and gift boxes.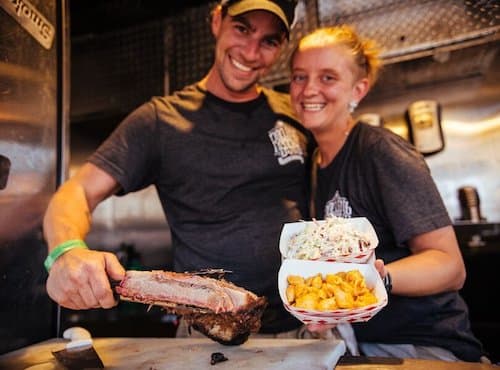 Ribs, brisket & other BBQ classics plus all the trimmings from a counter in Stanley Marketplace.
What's Included
15% Off Food And Beverage Purchases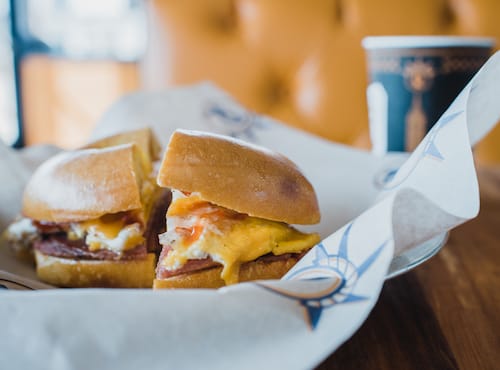 Rosenberg's Bagels and Delicatessen
Rosenberg's Bagels and Delicatessen is an authentic bagel store specializing in the best New York City-style bagels outside of the Tri-State Region. What differentiates Rosenberg's from other bagel shops is its process, which marries age-old techniques with a proprietary technology that replicates New York City's water and its ideal mineral levels. This results in the perfect bagel – crispy on the outside and chewy on the inside – delicious on its own and the perfect canvas for a simple shmear or an elaborate sandwich. The delicatessen also boasts house-cured and smoked fish and deli meats; authentic Jewish foods like matzo ball soup and potato knish; an assortment of freshly baked breads and pastries, including challah, rye breads, rugelach; and more.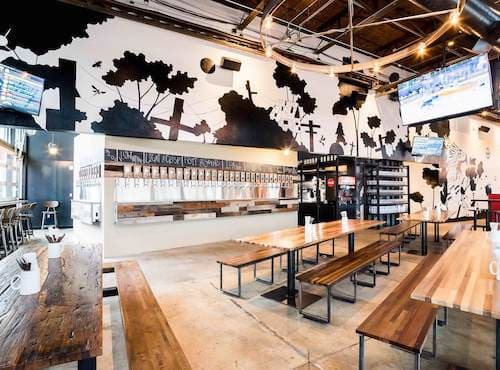 We're a friendly neighborhood joint with an ever-evolving list of 30+ taps celebrating the best of Colorado craft beer, a diverse menu of delicious food that's good for your soul, and a variety of seating options both indoor and out for groups big and small.
What's Included
$5 Off Purchase of $25 Or More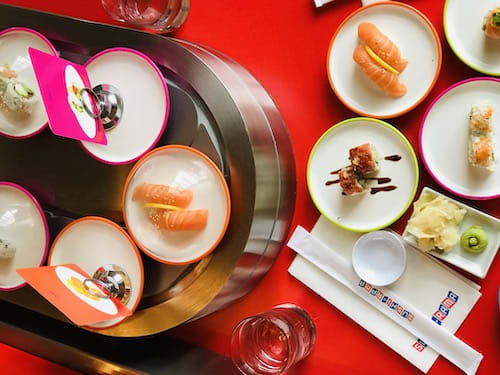 Sushi-Rama is a conveyor-belt sushi concept from Denver restaurateur Chef Jeff Osaka. Sushi plates on the belt range from $1.50 - $4.00 with classics like California and spicy tuna to one-of-a-kind creations. Sushi-Rama also offers ramen in addition to other Japanese cuisine available from the kitchen and a weekday happy hour from 3-6 p.m.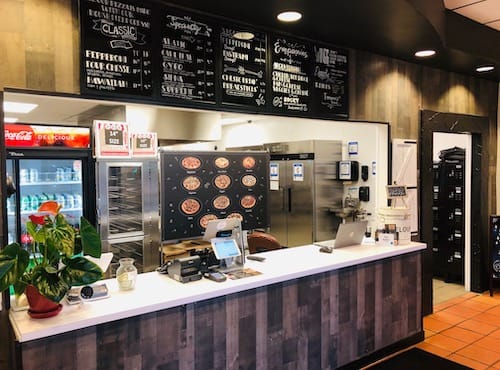 Our Pizza is not the regular pizza you've eaten your whole life; it's a gourmet creation that will make your mouth water. And guess what, its price is just below that of the regular pizza you used to eat every day before you found us. By the way, wait until you try our Empanadas, you will keep coming back.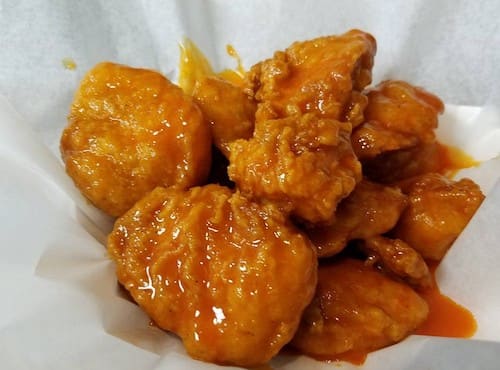 Modern tavern with big TVs dishing up chicken wings in numerous flavors, fried fare, burgers & more.
What's Included
Free Large Fry With Purchase of 20pc Wings
DRINK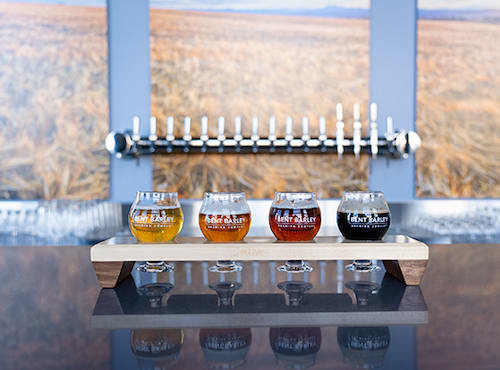 Bent Barley Brewing Company
Our goal is to brew classic styles of ales and lagers to perfection and to create unique, creative beers to challenge ourselves and, more importantly, you-- our fellow enthusiasts!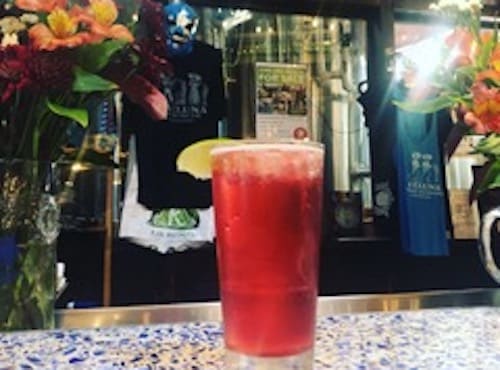 Located in Aurora's most exciting adaptive reuse project - Stanley Marketplace - Cheluna is Colorado's first Latinx owned production brewery and taproom. Awarded 5280's 2017 Editor's Choice for Best New Brewery and a 2018 Great American Beer Festival medal, Cheluna's relaxed, welcoming atmosphere and wide variety of super clean, creative and delicious beers delight regulars and newcomers alike. Pictured here is our 6.8% Clarita hard seltzer with hibiscus and lime, available by request. ¡Órale!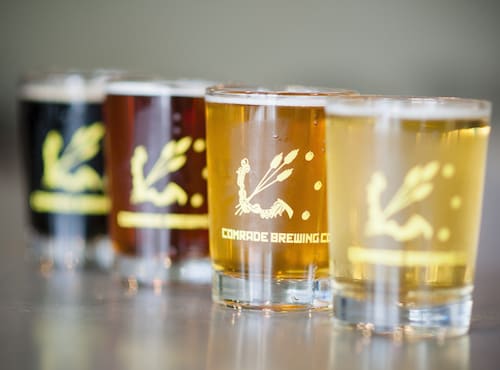 2018 Great American Beer Festival® Bronze Medal Winner World Beer Cup® 2016 Gold Award 2014 & 2015 Great American Beer Festival® Silver Medal Winner 5280 Top of the Town 2015 New Brewery - Editor's Choice Westword Best of Denver 2015 - Best Colorado Beer Putting the World on Notice Featured in the Denver Post "Is Comrade Brewing Co.'s Superpower IPA the Best IPA in Colorado?"
What's Included
$0.50 Off Pints
$1 Off 64oz Growler Fills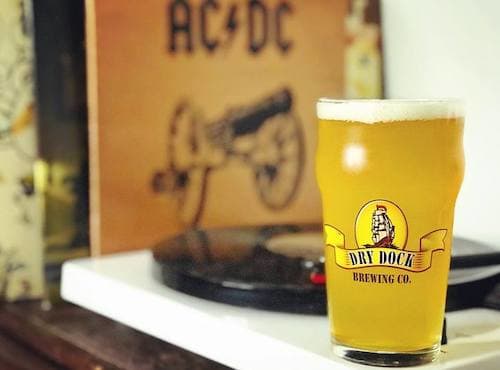 Dry Dock Brewing Company is a brewery located in southeast Aurora, Colorado. Since opening, Dry Dock has won awards from both the World Beer Cup and the Great American Beer Festival, winning Small Brewing Company of the Year in 2009 at the Great American Beer Festival.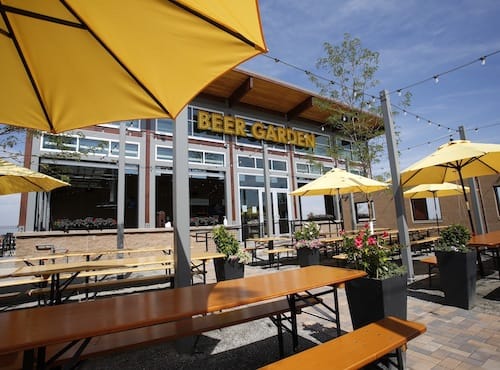 Green Valley Ranch Beer Garden
Shopping mall with a mix of stores, restaurants & services, including healthcare & spa treatments.
What's Included
House-Smoked Pulled Pork Sandwich Combo for $8.00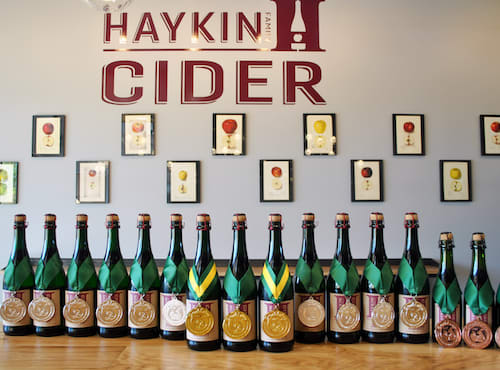 Haykin Family Cider is an award-winning small batch cidery run by husband and wife, Daniel and Talia Haykin. With tiny bubbles, they produce a sparkling wine-like cider in a variety of sweetness levels. Elevating the apple like wineries treat grapes, Haykin Family Cider highlights the flavor and complexity of interesting and unique apples.
Located five minutes from the Stanley Marketplace, the Haykin Family Cider Tasting Room is the perfect spot for drinks before or after a night out.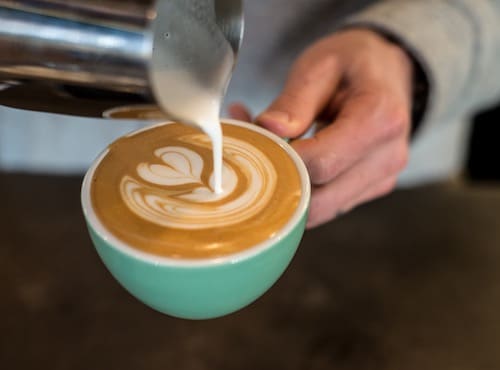 Jubilee Roasting Co is an Aurora, Colorado craft coffee company and specialty coffee roaster.
What's Included
Buy One Drink, Get One Free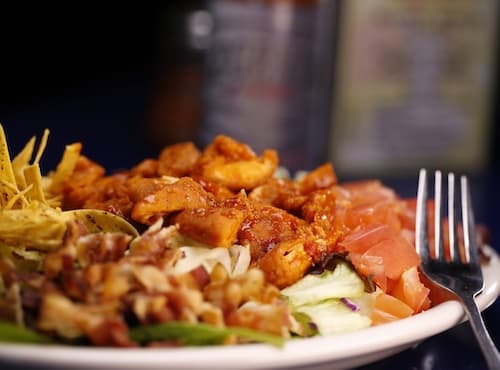 Legends of Aurora Sports Grill
A neighborhood sports grill, known for delicious hand-tossed pizza, calzones, Philly cheese steaks, gluten-free items & more, in a comfortable, family friendly atmosphere.

Watch a variety of sports on 33 well-placed TV's.
We've got space for your birthday groups, sports teams, holiday parties, and special event gatherings.
What's Included
Buy Any Small Pizza, Get One Small Pizza 1/2 Off
Small batch craft coffee in a bright downtown setting with space for conversations, study, and work.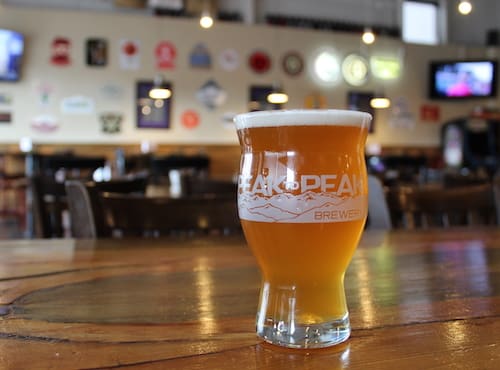 There's a craft beer for everyone at Peak to Peak Tap & Brew! Whatever your style — malty, hoppy, sour or sweet — we have a tap for that. And you can take Peak to Peak beer to go!

The original Iliff & Buckley location features 30 taps, plus guest beer, wine and cider. Check out our food menu, too!

The Colfax & Dayton brewery and tap room is our main production facility and features 10 taps, plus wine, cider and bar snacks.
What's Included
Buy One Pint, Get One Free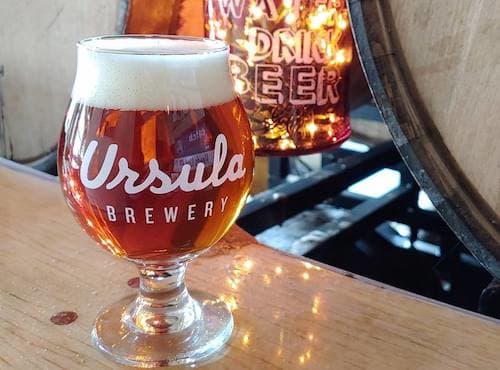 Award winning brewery on the Anshutz Campus
What's Included
Free Taster With Purchase of A Pint
SHOP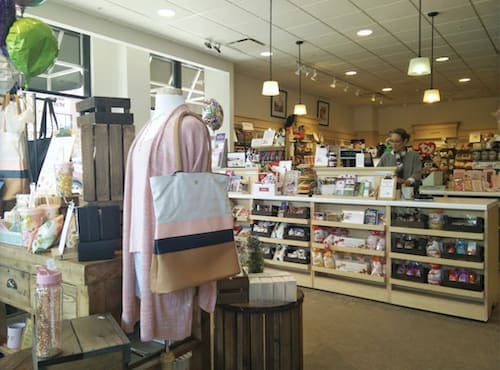 Greeting cards, Gifting, Hallmark Movies, and Keepsake Ornaments.
What's Included
20% Off Any Full Priced Items
Our concept is really simple: we buy, sell and even trade your favorite brands and labels at prices up to 75% off normal retail.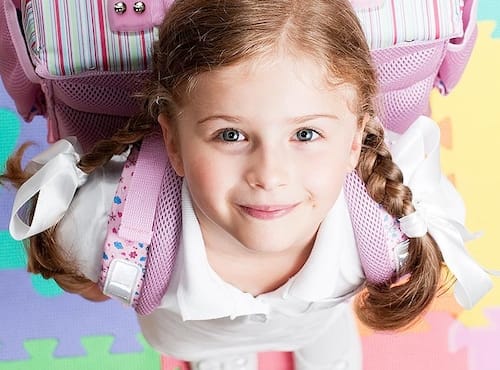 Our concept is really simple: we buy, sell and even trade your favorite brands and labels at prices up to 75% off normal retail.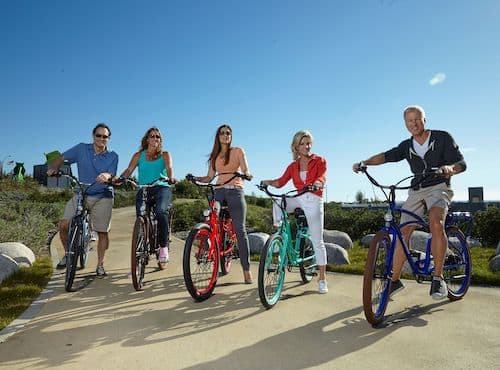 Pedego Electric Bikes Southlands
Pedego Southlands is like heaven when you're looking for electric bikes.
What's Included
10% Off Entire Electric Bike Rental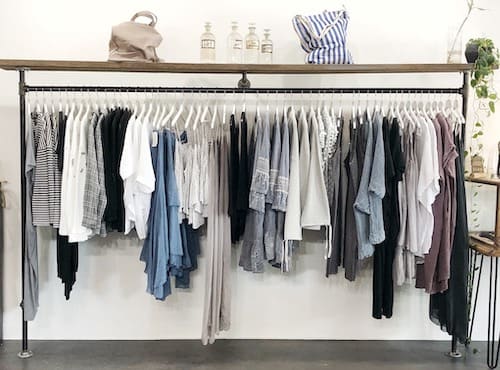 True - A Holistic Boutique
True, an original boutique at the Stanley Marketplace, is a staple for women's apparel, jewelry, accessories, apothecary treasures and books and is designed to make you feel good inside and out.
What's Included
20% Off Any One Full Priced Item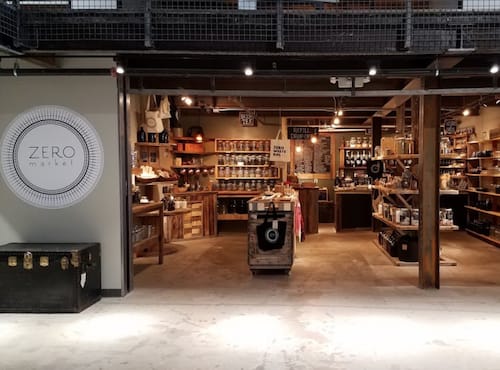 ZERO market's mission is to create a more convenient way of living with less waste and to help prevent and divert as much trash from the landfills as possible. Our Stanley Marketplace location features zero waste goodies including bulk D.I.Y. ingredients, oils, tea, plastic-free body care and household products, and huge selection of daily life products to help you achieve a zero-waste lifestyle.
What's Included
10% Off Your First Purchase